Watch our CEO among others explain the new NDS.Live standard
We are a driving factor in the development of the new NDS.Live standard for distributed map data. Together with the architects from the whole industry we build the map format of tomorrow based on the knowledge and lessons learned from maintaining the industry leading NDS format for over a decade.
We actively support the Open Source community
Whenever possible we open source our projects to share our work with the rest of the community.
Why not head over to Github and take a look...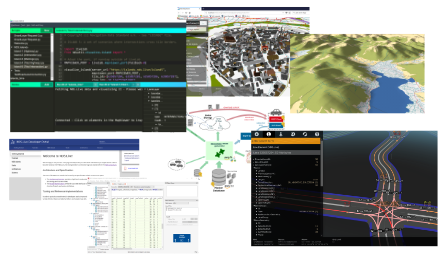 From Data inspection and visualization tools to cloud services and map creation
The projects we work on span across a wide field of expertise. Our initial focus on map inspection and visualization tools has been widened over the years and nowadays our portfolio also includes microservices, web applications, map creation/conversion and embedded prototypes.